OPPORTUNITY Across India
Each path you tread, each turn you take, there is an opportunity for you to showcase
Heritage Walks
The genre of employment which lets you immerse in heritage of a defined historic & cultural space, associated with people, events, or aspects of a community's past helps us in weaving a story. Our Walk Leaders® meets the heritage traveller's desire for an enriching experience.
Employment
Skill
Income
Development
Engaging Experiences
A dedicated scope to channelise your passion to showcase the country through engaging experiences. We train the Heritage Enthusiasts™ in our heritage walks which are designed to deepen the understanding of places and people.
History
Tradition
Culture
Diverse
Historically Replete Stories
Stories that create impact, we find them and share them with you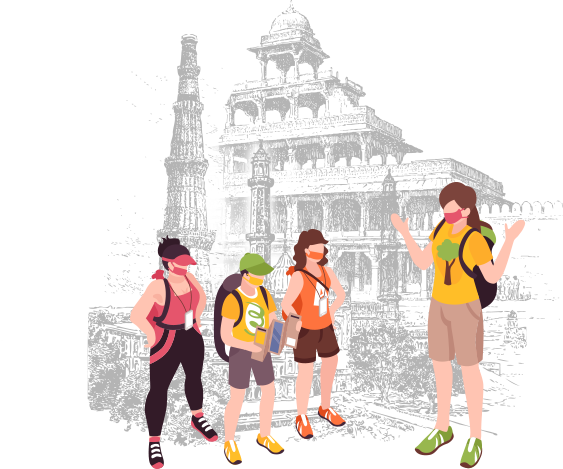 Thematic Walks & Immersive Tourist Products
India is a diverse land, deep as an ocean bed, a land of colour, faith & festivities. To capture the essence of this diversity we curate thematic walks for you to experience the new cuisines, aromas fabrics, landscape, architecture, language & what not! The real experience with heritage especially through walks helps build memories.
Promoting History, Cultural Heritage & Traditions
We have for years stimulated innovation in traveller experiences. We are a flagship of National Tourism Award winning brand and have been honoured as a valuable source of experience across the Indian heritage terrain.
We Ensure a Meaningful Experience to the Tourists
Our heritage walks are inclined towards experiencing, learning and participating through stories delivered by heritage enthusiasts™ and walk leaders®. We do not outsource or navigate delivery through freelancers but development of long lasting relationships which has a unique storytelling process.
Eco-tourism
Low-impact approach
Urban Regeneration
Experiential Learning
PURSUE A CAREER IN HERITAGE TOURISM:
EXPLORE A COUNTRY, STATE, CITY AND NEIGHBOURHOOD
We believe that cultural heritage provides an automatic sense of unity and belonging amongst the people which allows better understanding between people and place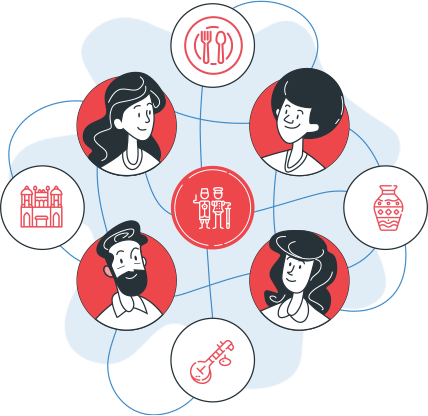 Be an ambassador to country's cultural heritage
The idea is to showcase our country, our traditions, our culture and history to the world audience in the most authentic manner. For this we need a pool of socially and culturally aware and passionate individuals. This is an ambitious framework where we introduce new strategic directions for India tourism. We lookout for people who will respond flexibly to changes and opportunities as they arise in this career opportunity.
Promote tourism with strong research
Our organisation is designed to cater to the diverse nuances of the tourism world, particularly dedicated to the cultural & heritage tourism in India. Encourage in-depth research through history, anthropology and other diverse segments that create tourism as an interdisciplinary subject. Our intent is to impart skills that makes an individual in the tourism industry self-reliant and sustainable.
Connect with local people and locations
India is a diverse nation and there is a constant need to have trained individuals on the front to ensure the right information dissemination, to be able to project the right image, to differentiate between a rumour, story and fact. The intent is to identify the locals, train them and connect them to the right audience.
Domestic tourism
Local approach
Case Studies
Sustainability
MAKE A DIFFERENCE – JOIN US IN RESPONSIBLE TOURISM INITIATIVES
Our aim is to create a 'model tourism destination' and a 'model tourism resource person'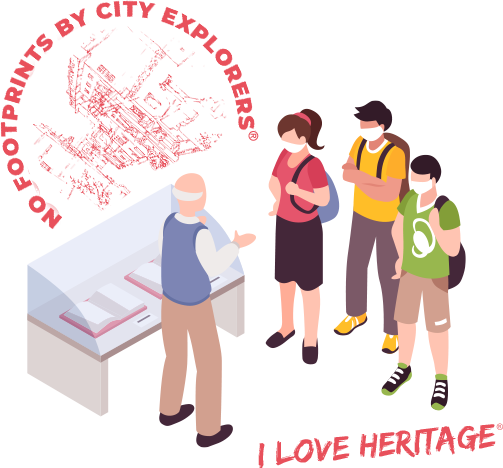 Creating inclusive opportunities
With a destination and a new story at every step, India posses a great challenge and opportunity in the field of tourism. Our intent is to maintain a homogenous environment and appreciate a heterogenous story. We have initiated skill mitigating programs to ensure all can be part of the delivery system.
Creating sustainable opportunities for all
In the pandemic hit world, we need sustainable alternatives, join us as we bring the right opportunity for all who have lost their jobs or are looking for alternate sources of income in the tourism world. We create opportunity for all.
Create deeper understanding & awareness
We are a medium to raise awareness about responsible tourism with the different segments of the society. Join us if you wish to be a part of a larger cause, be it a scholar, researcher, tourism guide, local resident, subject matter expert or anyone who wishes to create a difference in the tourism industry.
Sustainable tourism
Responsible Tourism
Urban Regeneration
Experiential Learning
Our Brands Impact 'EXPERIENTIAL DELIVERY IN TOURISM™'
We celebrate India's diversity through multi region, multi city, thematic experiences and events. We have developed intellectual properties to maintain the authenticity and launch new programs to help experience unique destination offerings. We have created a complete eco-system to nurture and flourish India's heritage and culture around traditional festivals, historical events, scenic heritage, historic sites, architecture, folk arts, and folk culture villages.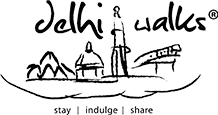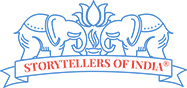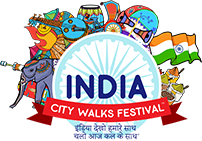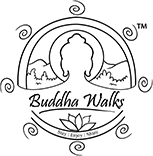 Our Unique Intellectual Properties
Our intellectual properties represents a unique designation assigned to an individual who has specific qualification and qualities to represent the cultural diversity of our country. Our intent is to deliver holistic tourist experiences. The individuals are trained as professionals to work in the tourism industry. We focus our delivery related research into immediate conscious experiences and tourist centred methodology.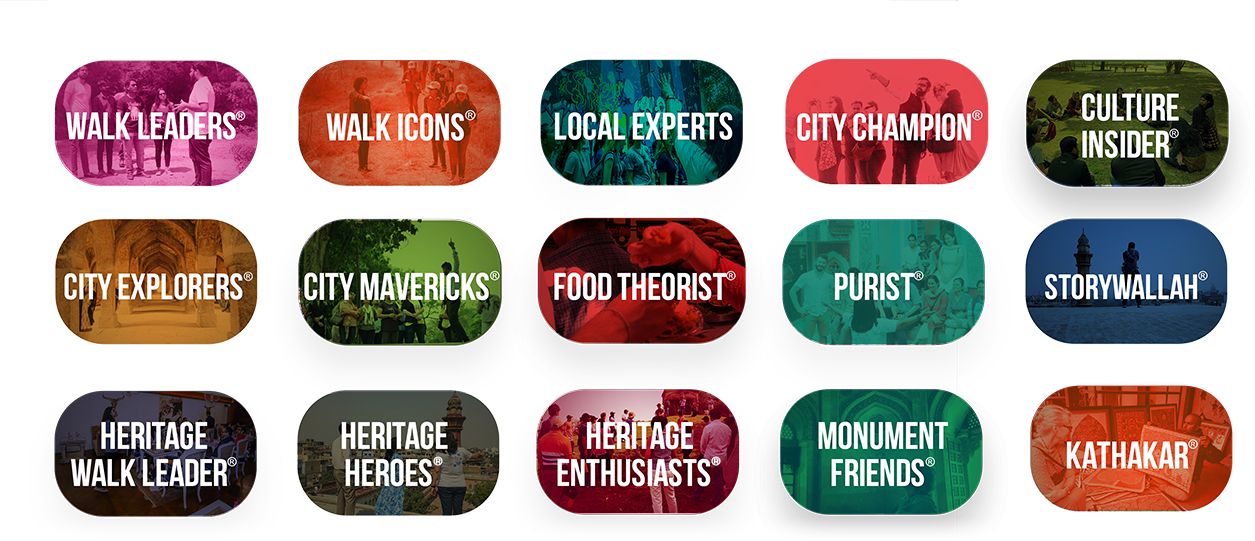 RESONATING EXPERIENTIAL DELIVERY OUTCOME (REDO)®
JOIN the tribe of
'Walk LeaderS®',
'Heritage Walk Leader®'
ACROSS INDIA
If you are continuously seeking information about a place, acquiring in-depth knowledge about a craft, have an inquisitive mind and wish to interpret the recorded or oral sources of heritage, culture, history and facets of tourism– then join us in the mission to be the best ambassadors of our country's heritage and legacy.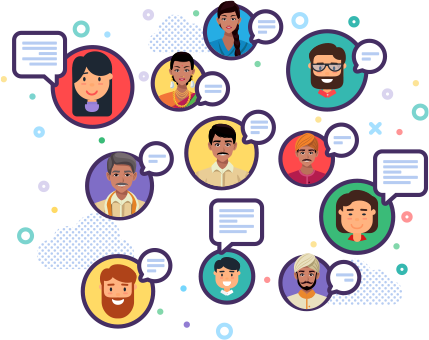 Join us if you wish to be a part of the best experiential tourism organization in the country focusing on conscious experiences
We STIMULATE HISTORIC ENVIRONMENTS
Join us in celebrating India's Diversity through Multi Region, Multi City, Thematic Experiences and Events across India. We develop new programs that people can experience and learn new things which are unique to the destination. Our intent in to contribute to the Sustainable Development Goal no. 8 and 11 through our tourism contribution.

Culinary
Experience

MONUMENTS
Experience

CULTURAL
Experience

CITY
Experience

Shopping
Experience

Educational
Experience

ART & CRAFT
Experience

SPIRITUAL
Experience

Music
& Dance

Photography
Experience

Fashion
& Beauty

Health &
Wellness / Nature

Adventure
SPORTS

Theatre &
Performance
Rickshaw/
Tuk tuk Ride

Cookout
Experience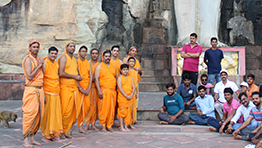 Community Focus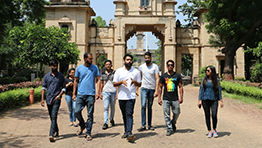 Dignity of Labour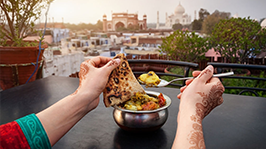 Diverse Experiences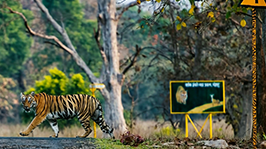 Eco-Friendly
JOIN IN THE NEW AGE
SEGMENT – Virtual Tours
TOURISM DESIGN & INNOVATION
tourist centred & momentary approach are delivered by specially trained resources who deliver virtual tours based on moment-by-moment episodic events.
Young yet experienced, inclusive, diverse and dynamic set of people who have strong educational qualifications, passionate to deliver any tourism initiative in challenging situations, adaptive to the new norms and come with no boundaries.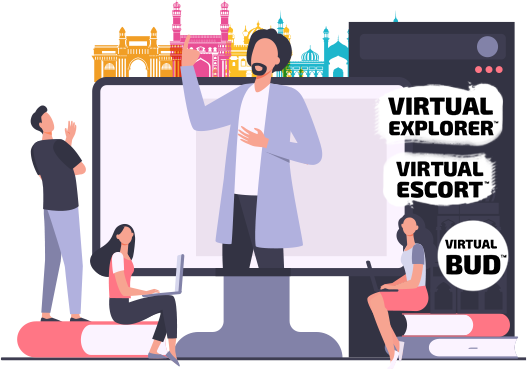 NETWORK, ENGAGE, INTERACT & PROMOTE EVERYTHING UNDER
THE THEME OF CULTURE, TRADITION & HERITAGE
Join the Trusted Partner – City Experiences in India
Location & locals specific

Our value proposition is to create an ecosystem where tourism is interdisciplinary and projects an understanding of history, culture, and traditions. We impart skills to bring awareness by creating itineraries full of visual opportunities appropriated by stories. CEPL® & its award winning flagship brands offer full range of authentic, safe tourism experiences and connect audience through asset based activations.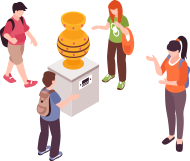 EXPERIENCES ACROSS INDIA ARE AVAILABLE TO ALL TRAVELLERS OR VISITORS
Our flagships and city based brands work continuously in showcasing the known and lesser known facets of a destination in the most authentic manner. We have strong quality and standardisation processes to ensure best experience with our team members.
Facilitating Socio-Economic Growth for on-ground enablers in Tourism Industry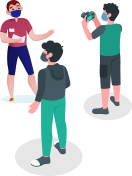 National Award Winner
We present the essence of Indian culture, cuisine, heritage and the mélange that it creates in the most authentic way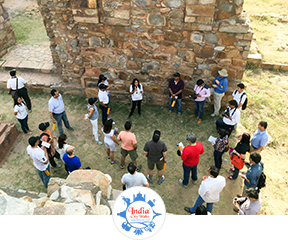 Winner of National Tourism Award
for Best Heritage Walk
2013-2014
MEHRAULI ARCHAEOLOGICAL PARK
HERITAGE WALK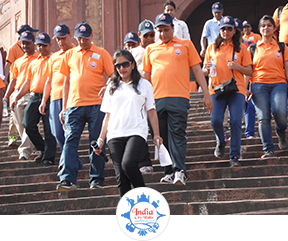 Winner of National Tourism Award
for Best Heritage Walk
2014-2015
BUILT LEGACY OF MUGHALS
(OlD Delhi Heritage Walk)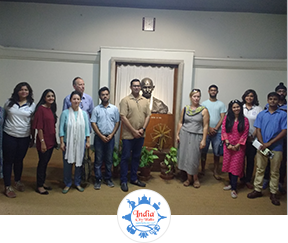 Winner of National Tourism Award
for Best Heritage Walk
2015-2016
'LEADING FROM THE FRONT- BEING
GANDHI TOUR BY India City Walks'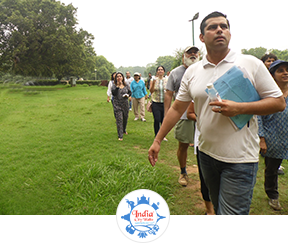 Winner of Hall of Fame Award
for the Best Heritage Walks
in India
by Ministry of Tourism, Govt. of India